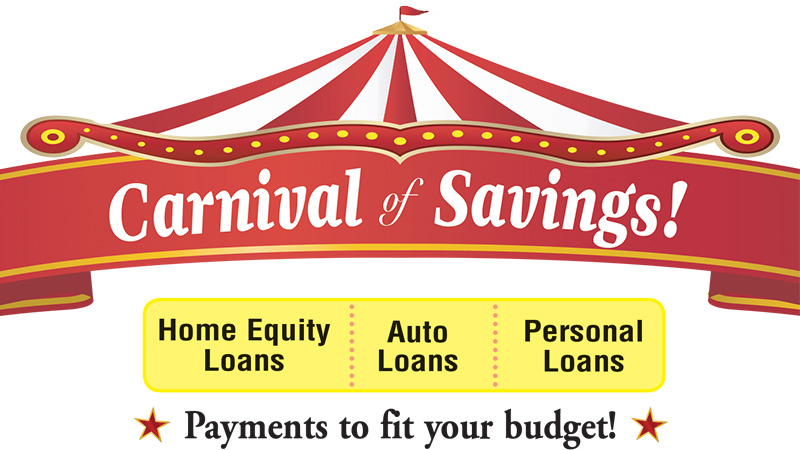 Carnival of Savings is here at Auburn Community FCU now through August 31st. We have payments to fit your budget on Home Equity, Auto and Personal loans.
Enter to win a $500 Visa Gift Card!*. $50.00 Weekly Drawings Are Back!**
All members are eligible to enter
Members who take out a loan receive 10 bonus entries*
New members receive 10 bonus entries.*
*No purchase necessary. Certain restrictions apply. Home Equity Line of Credit Loans, Overdraft Line of Credit Loans and Visa Credit Cards are not eligible for the bonus entries. Winner will be chosen at random on September 12, 2022. **For New Members & Those with New Loans Only. Drawings held every Monday starting June 6, 2022 and ending August 31, 2022.