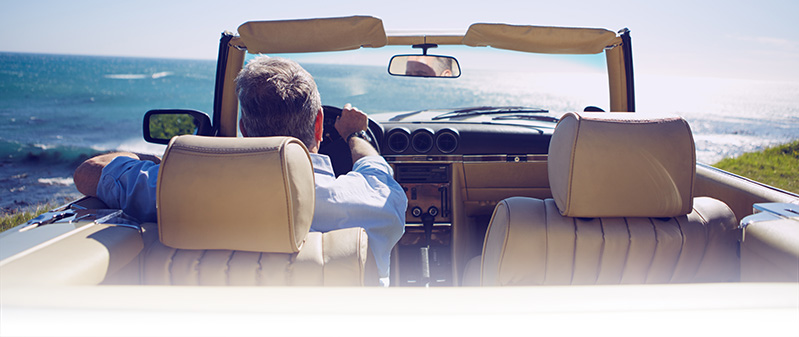 Numbers don't lie – American's prospects for having enough money for retirement are bleak. 1 in 3 Americans have no retirement savings, according to Time Magazine. Unless something changes, Social Security as we know it won't pay out full retirement benefits in just 20 years, leaving many short on retirement funds. This means that it's important now more than ever to open a retirement savings account.
Our Retirement Accounts
However, there's plenty of reason to not lose hope. Saving for retirement accounts are an affordable and necessary investment. Auburn Community FCU offers two types of retirement accounts: a Roth IRA or a Traditional IRA.
These two types of retirement accounts do have important differences. Depending on your situation and retirement goals, one of these retirement accounts may be more suitable than another.
Features of a Roth IRA From Auburn Community FCU
A Roth IRA is a type of retirement account where the account holder pays taxes on money they put into the retirement account, but qualifying withdrawals from the account are tax-free. Because of this, money in a Roth IRA is tax-free when you need it.
Additionally, a Roth IRA provides greater flexibility. For example, funds can be withdrawn from a Roth IRA to purchase a first home. There are also different income eligibility restrictions for a Roth IRA compared to a traditional IRA. View our Roth IRA rates here.
Open a Roth IRA
Contact Us
Features of a Traditional IRA from Auburn Community FCU
What is a traditional IRA? A traditional IRA is a type of retirement account where contributions are tax deductible while withdrawals are taxed. In comparison, Roth IRA retirement funds are taxed when you add them to your account, while traditional IRA funds are taxed at retirement.
A traditional IRA also offers "catch-up" contributions for people who are 50 years of age or older. View our Traditional IRA rates here.
Open a Traditional IRA
Contact Us
Not Sure Which Retirement Account is Right for You? Our experienced professionals can meet with you to discuss your situation, helping you to determine which type of retirement account is best for you. To get started on saving for retirement, contact us today.