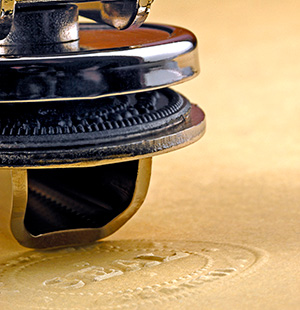 Notary public services can provide you with the necessary notarizations for important documents. Our notary public services are available for free at any Auburn Community FCU location.
Notary Public Services Can Help You With...
Many different types of official paperwork, particularly contracts, must be signed by a notary. These include, but are not necessarily limited to:
Wills
Trusts
Contracts
Affidavits
Property deeds
How to Get Notary Public Services

We encourage all people interested in notary public services to call us at 315-253-2934 prior to arriving at our location for notary public services. This advanced notice will ensure that a Notary Public employee is available to sign your documents when you arrive at our location.