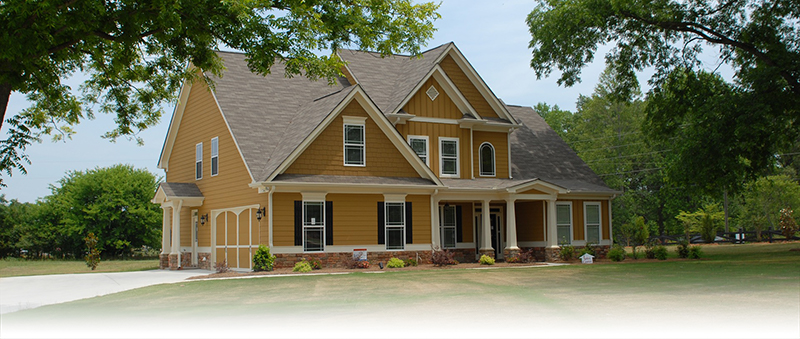 Your home is important. It's where your refrigerator becomes your son or daughter's art gallery. It's where you find peace after a hard day's work, and where a home cooked meal with family means more than good food.
Your neighbors at Auburn Community Federal Credit Union know what home means to our members. Because of that, we're here to help you make the perfect home affordable.
Ready to get started?
To speak with our knowledgeable and experienced loan specialists with Owners Choice Funding.
30 Year Mortgage Loans & More
Auburn Community FCU has partnered with Owners Choice Funding to offer a variety of home loans with many different repayment plans to fit your budget. With 30-year mortgage loans, 15-year mortgage loans and other repayment options to match your personal needs, our mortgage specialists can work with you to find the right home loan for your specific situation.
Home Loan Programs To Meet Your Needs
Our partnership with Owners Choice Funding provides you with more options for mortgage programs. We also offer first-time homebuyer programs to meet the unique needs of people looking for their first home.
Our programs for home loans also include:
New Purchase Money Mortgages
Refinance Mortgage programs
Which home loan program is best for you? We can help you find out—contact us today.
Fixed Rate Mortgage Loans & Variable Rate Mortgages
Our mortgage loans are available with either a fixed rate or variable rate. With a fixed rate mortgage loan, your mortgage rate stays the same for the life of your loan. A fixed rate home loan can keep your interest rates consistent, empowering you to control your mortgage rates. However, fixed rate mortgage rates can be higher than variable rate mortgage rates.
Our variable rate mortgages offer competitive, low mortgage rates. Variable rate mortgages offer increased flexibility, as interest rates change over time. This benefits homeowners by paying off more of the principal of your loan for months when your interest rates are lower. Conversely, months when your interest rates are higher result in more of your monthly payments paying off the interest of your loan.
Mortgage Refinance Also Available
Life changes. What was once an affordable mortgage payment may now make it very difficult to get by. Our Refinance Mortgage programs reflect this reality. If you're looking for a mortgage refinance, Auburn Community Federal Credit Union can help. Our mortgage specialists at Owners Choice Funding will talk to you about your specific situation and work with you to find a mortgage refinance solution that makes your mortgage loan manageable again.
To discover how affordable our Refinance Mortgage programs can make your home loan payments, contact us today.
Making Your Home Starts Here
For generations, Auburn Community Federal Credit Union has helped families make home happen. Today, we're here to help you.
Discover how affordable our home loans can be –